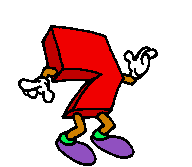 Refresh Page For Another Quote
1. A Complex Or Nasty Divorce
When couples mutually agree on all of the details of a split, there is no real need for a lawyer. When, however, there are issues of property, investments, savings, support, debt, and child custody arrangements, only a fool neglects getting legal representation. The terms of a finalized divorce are very binding, and they can only be changed by going back to court. All of this can be avoided with a good lawyer up front.
​
1 Provides Dignity
For you and the recipient. And never forget even small donations have
an impact.
Why Is Housing In Key West Florida So Expensive ?
In America there are winners and losers. This can be on the field of sport, in business, in the simple act of making a decision or due to public policy. What's most important is you accept loss with respect and you win with grace.
With that little bit of imparted wisdom I'd like to try an figure out how to make key west more affordable for those that choose to call key west home.
If I Was To Run

For President




By A

Common Sense Patriot
In the words of Lewis Black, I don't understand how anyone in America can call themselves a Republican or Democrat any more. What do they see ? Over the past 30 to 40 years the only thing Ive seen from the two parties that dominate American politics citywide, statewide and nationwide seems to be that one party loves to spend while the other party refuses to pay for the spending everyone agrees on. The result is more debt every year. Spend spend spend. Borrow borrow borrow. Does that make sense ? It doesnt to me ? Continue Reading Here
​​​